About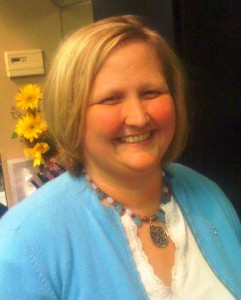 Heather C. Morrow was always drawn to the arts and in her undergraduate studies majored in Production/Directing for Theatre at Carnegie Mellon University.  Having spent the better part of 10 years, eating, sleeping and being theatre, she opted for a change of focus.  She moved to the Los Angeles area in 1992 and started exploring writing for the film and television industries.
It was a tragedy that led Heather to discover her passion for oil painting.  In the summer of 2002, her husband of 11 months was diagnosed with an inoperable brain tumor.  They both found hope in The Wellness Community Center of Pasadena and there took a class called Painting Your Way to Wellness.  Heather was surprised and delighted with the painting that came home with her that day.  After a courageous year, her husband passed away and she found true solace in painting.
Heather believes that her paintings reflect the undying hope that is within us all and wants to continue to share her passion for life.  Four years ago, she took a pottery class and discovered that throwing pottery was a natural extension of her artistic skills.  As with painting, she finds it very relaxing.  She is a member of Xiem Clay Center on Lake Ave in Pasadena and moved to Altadena 3 years ago to be closer to the studio.
Three years ago, Heather started Creative Souls, a mixed medium art workshop in which she pre-plans the themes to create complete project kits.  Each participant works with the elements in the kit and by the end of the two hour session they walk away with a piece of art work that is unique to their own imagination.  There is no right way or wrong way in the sessions and each person is encouraged to explore their own creative soul.